Friends of the Millersburg Library
| | |
| --- | --- |
| Name & Office | Phone Number |
| Wendy Brooks, President | 989.306.2917 |
| , Vice President | |
| Deborah Bush, Secretary | 989.733.4435 |
| Kathy McDonald, Treasurer | 989.733.4370 |
Meetings & Programs of Millersburg
Friends Meetings
 are on the fourth Tuesday of each month (except November & December) at 5:00 p.m. at the Millersburg Community Center located at 5561 Main Street, Millersburg, MI  49759.  For more information call: (989) 733-4411 and on Facebook (
www.facebook.com/MillersburgFriendsofthelibrary
) 
The Millersburg Friends of the library are committed to the development and support of quality, community-oriented public library. Organized in 2011, they have sponsored the children's summer reading programs, the Case township summer youth program, and the annual rubber duck race for the Millersburg homecoming festivities. They host the winter community connections event that runs Jan-April (color, scrapbook, puzzle, craft, card/board game playing group.  They have also sponsored the children's summer reading program and the special entertainment programs open to everyone.
In addition, they have purchased books and other items needed for the library. In 2019 the group helped paint the new room addition and register panels in both rooms and provided extra help moving furniture, cleaning, and organizing the new room.
Their membership dues are paid annually on a calendar year basis. There are three types of memberships:
Individuals      $5.00
Family            $10.00
Supporting     $15.00*

*If you are not interested in attending meetings or unable to volunteer to help with special projects, you are welcome as a Supporting Member.
Millersburg Seed Library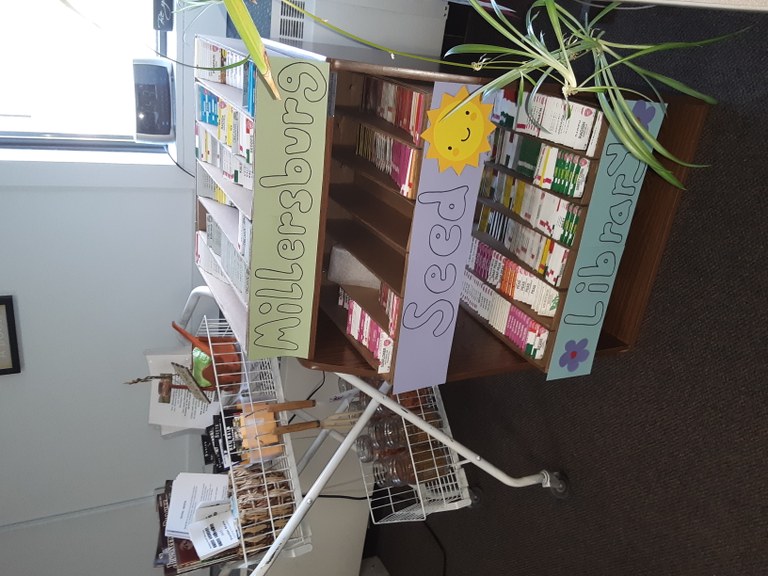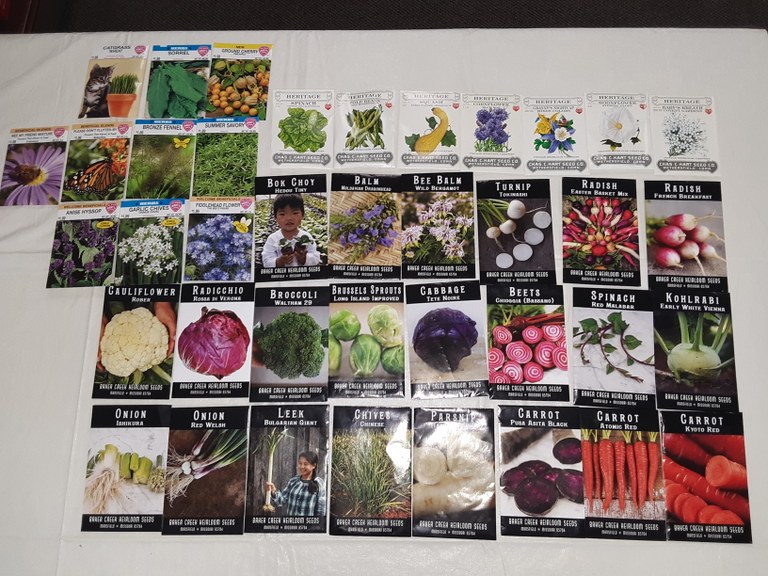 Millersburg Branch of the
Presque Isle District Library
recently received a large donation of vegetable, herb and flower seeds from Cedar Log and Lumber as well as the Millersburg Friends of the Library group who purchased seeds from Baker Creek. The current Seed Library display features information on Zone 5 fall planting and how to keep them over winter. Stop on into the Millersburg library and "check out" this fun display!