Library Building(s) Project
If you wish to make a donation, please click on the link where you will be directed to the Community Foundation of Northeast Michigan:
This special project fund will be used to help the Presque Isle Library acquire new building(s) and/or renovate existing building(s).  
Checks can be dropped off at any branch location and made out to Presque Isle District Library Building(s) Fund.  Pledges can be made by contacting the Community Foundation of Northeast Michigan at the link below.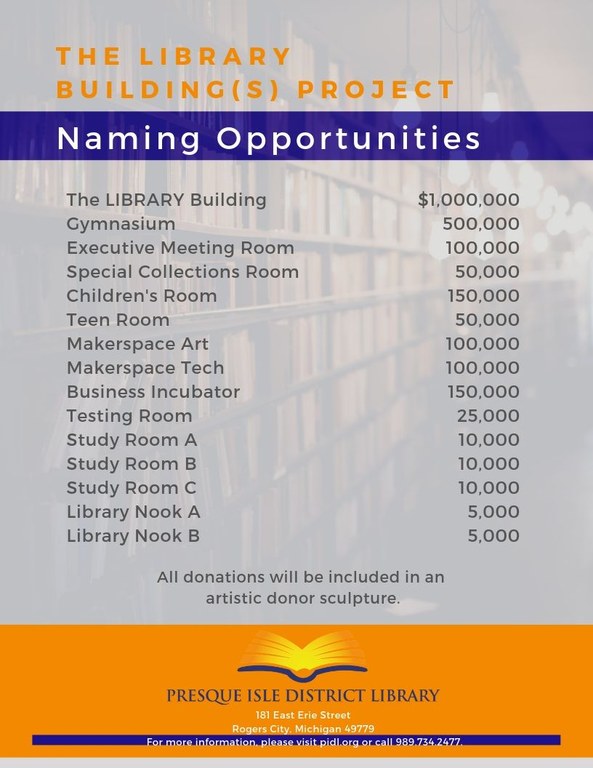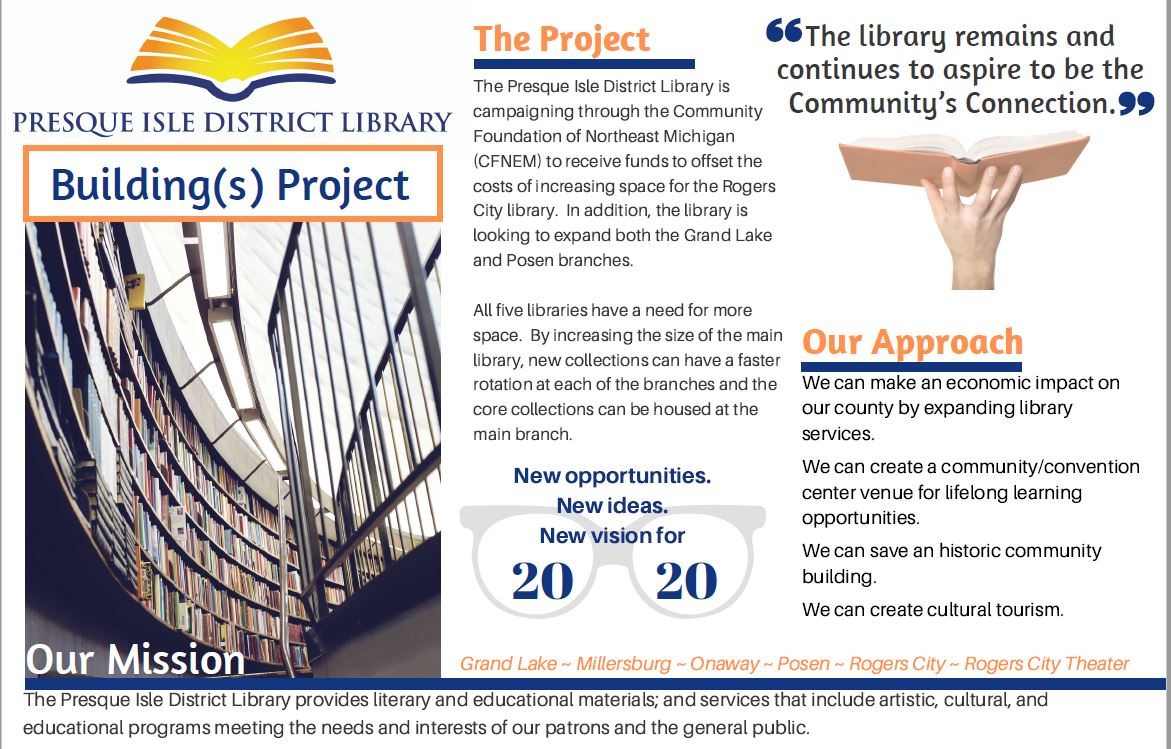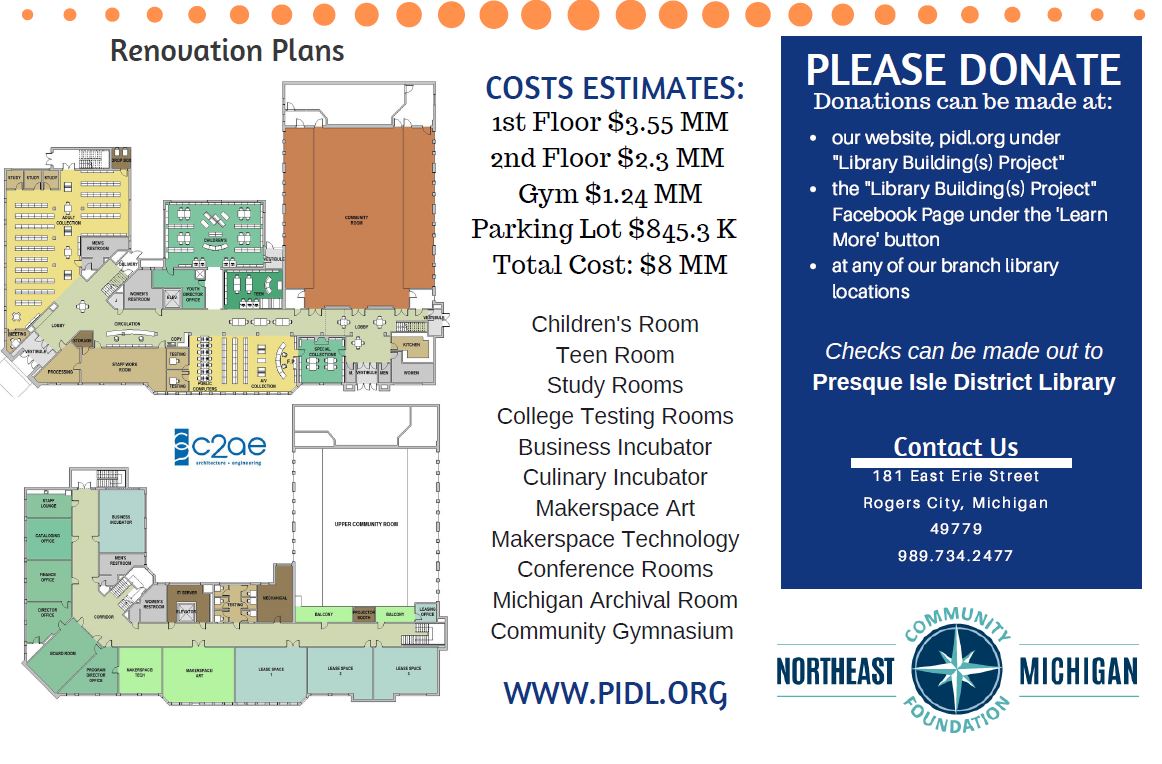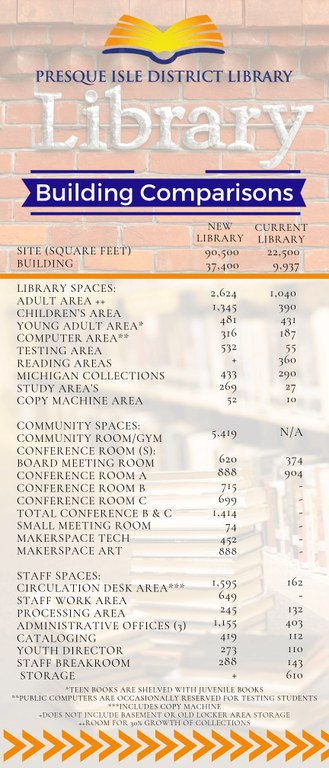 If you are interested in joining our Capital Campaign Committee, please email Director, Amber Alexander at director@pidl.org, or call 989.734.2477, ext. 222.
We welcome your comments as we move forward with this project for our community.

C2Ae Preliminary Costs: