Welcome to the
Presque Isle District Library website!
Check back weekly for updated information and events. 
Now Available Digitally!
Click on the photo for a direct link to the Library of Michigan Presque Isle Area Digital Collections.
Through the partnership of the Presque Isle District Library and the Presque Isle County Historical Museum, this extensive historical collection of Presque Isle County's history dates back to 1861 to commemorate the county's sesquicentennial, (1871-2021). This digitized collection encompasses audio cassette recordings from 1970s-1980s; lumbering era images from 1860s -1920s; homesteading images from 1860s-1940s; Calcite/Crawford's Quarry mining operation 1890s – 1920s, the largest open pit limestone quarry in the world; Great Lakes shipping; early farming; an extensive genealogical collection and European homesteading including oral history recordings from second generation settlers, archival correspondence, and related documents.  This resource can be accessed for genealogical research of historic value and is preserved digitally for future generations.
This project was made possible in part by the Institute of Museum and Library Services.  Additional support is provided by the Library of Michigan.

#GivingTuesday 
Join the Global Movement to give back in acts of kindness!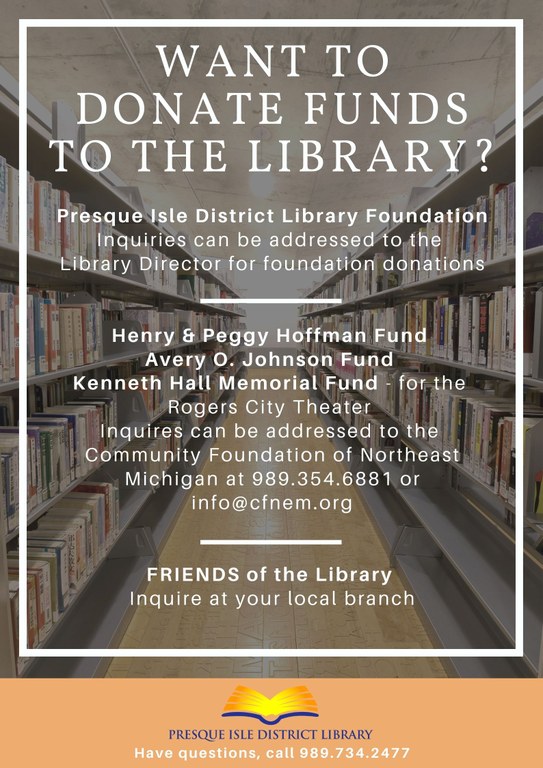 Please scroll down to see Upcoming Events @ the Theater!